Take a breath - We've got this
With our Financial Assistants, Brightside helps people make the right money moves - from accessing emergency cash to consolidating credit card debt and managing student loans.
Call or Chat with any of our amazing Brightside Financial Assistants.
Get out and stay out of debt
We've saved more than $1100 on average for families served.
Imagine what else we can do for your money.We've saved more than $800 on average for hundreds of families. Imagine what else we can do with your money.
Brightside is different in a good way
Our help costs you nothing, thanks to your employer. We're paid to help with complicated money problems so you can focus on more important things in your life - at work, outside of it, and anywhere in between.
No Catch - Kickforward™.
Every dollar you save goes in your pocket and not ours.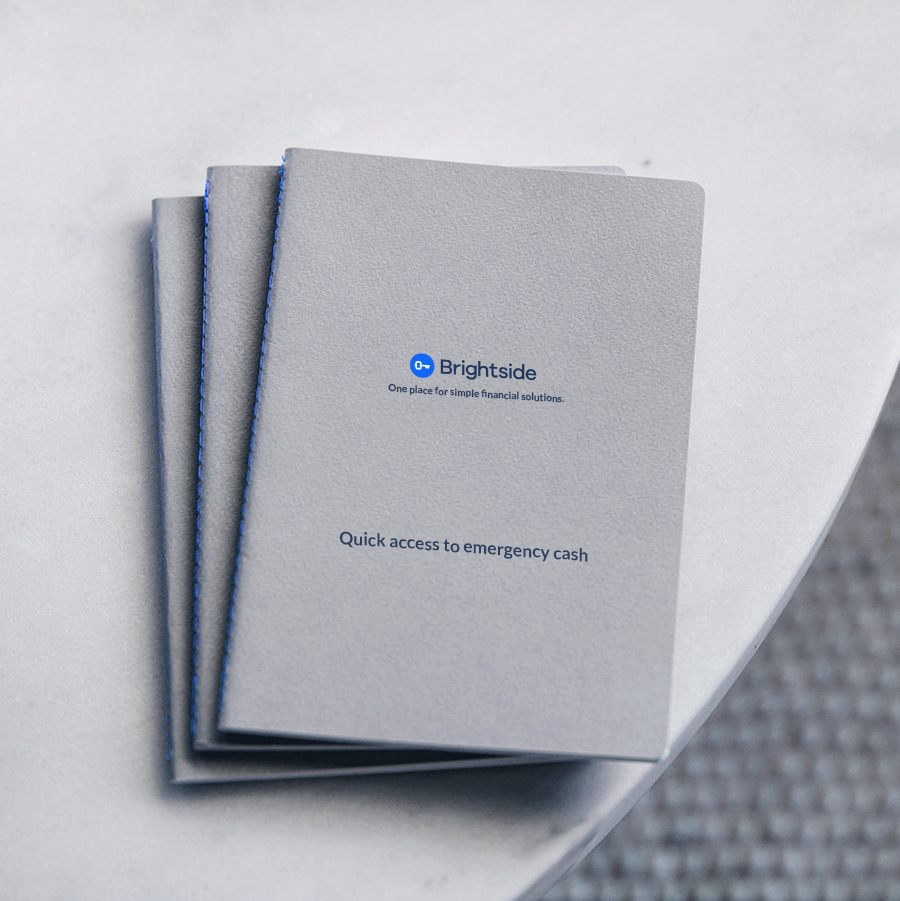 Unique Financial Solutions.
We have solutions for folks who need help wrangling their finances that are not available elsewhere.
100% Confidential.
All conversations with our financial assistants stay between you and them. Nothing is ever shared with your employer.
Just don't take our word for it. Here's what our members say:
This has brought so much relief and now I am able to budget everything well...thanks so much Amy. Would have never done it without your help. Thank you for all you do.
I want to get rid of debt, not add to it! Financial Assistant understood exactly what I needed to get my finances on track. Financial Assistant listened to my personal problems and was able to come up with a solution.
Financial Assistant was very kind, respectful and understanding. He took a lot of time to get to know my personal experiences and really made me feel like an individual.
...it will be about 1 month when the garnishment ends...honestly it feels so much better. Thank you so much for helping me this all figured out!
Thanks so much! You are a god send!

Improve your employees' financial well-being
Schedule a demo to see how we can help you.
Brightside helps reduce financial stress and increase net pay - benefits employees love.
Learn how we can deliver
10X Engagement and 10X Results.